Naval Simulator Instructor (Meamenet simulator heil HaYam)
admin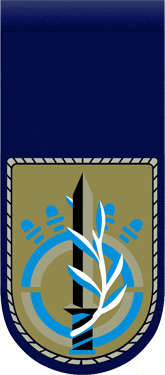 A naval simulator Instructor is a rare and interesting position for women in the TZAHAL Navy. As part of «Tafkid» women are responsible for the tuition and training of the soldiers and officers of the Israeli Navy: armed patrol boat soldiers (Satilim), divers (Tzolelot), naval captains (Hovlim) and soldiers of other "Heil HaYam" combat units.

Simulation-based training is one of the main tools to teach soldiers defensive techniques, the correct use of weapons, cyber warfare principles (lekhima electronit), ship handling and so on.
→The term of military service in this unit is 32 months (women sign a contract to extend their service term from 24 to 32 months).
→The training is 5 months long which include basic training (Tironut), a simulation training course, a trainers' course, a course of program development, and analysis of the results.
→Placement to the base in Haifa or to the Navy training base.
Selection for the «Meamenet simulator Heil HaYam» position is conducted at a Navy base and consists of tests and a personal interview.
Requirements:
Security clearance (Sivug Bithoni)
Placement according to the results of preliminary tests (Yom aMea) and a further selection prior to conscription