Intelligence analyst (Hokeret modein yami)
admin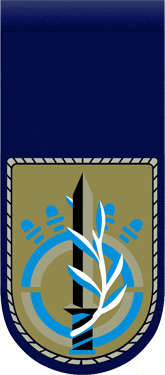 Intelligence analyst's work is an essential component of any operation conducted by the TZAHAL Navy. «Hokeret modein yami» receive information reports from various sources, and conducts its assessment. Afterwards it groups and analyzes the information in order to get a complete picture of what is happening.
Results of intelligence analysis help to define an enemy's capabilities and foresee hostile actions. Based on the received information Israeli Navy operations are coordinated and decisions are taken about response operations.
→The training is 12 weeks long and it is performed at the training base "Heil HaYam" in Haifa.
→It is possible to get a promotion and to be enrolled in officer courses or instructor courses.
→Placement at Navy bases all over the country.
The selection to the «Hokeret modein yami» position is conducted at a Navy base and consists of tests, group tasks and a personal interview.
Requirements:
Security clearance (Sivug Bithoni)
Placement according to the results of preliminary tests (Yom aMea) and a further selection prior to conscription