General Staff Reconnaissance unit (Sayeret Matkal)
admin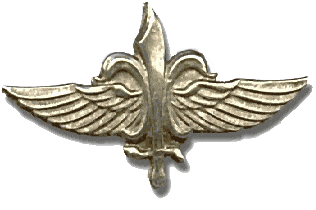 This unit is mainly tasked with intelligence data collection deep behind enemy lines, but this is only official information.

→The training is 20 months long and includes basic military training (Tironut) with Tzanhanim, an additional training course (Imun Mitkadem) and a long specialized training course.
→After finishing 20 months of training soldiers take an additional four or five months of special training.
→Selection to Sayeret Matkal is accomplished after «Yom Sayarot» (Special forces testing day) and a 4-day Gibbush followed by psychological and medical testing and interviewing.
Requirements:
Medical profile 97
Psychological profile not less than 52 (Kaba)

A popular story of Sayeret Matkal
In one of the most elite units of the Israeli Army – Sayeret Matkal – there is a story about a joint training exercise with USA special operation soldiers.
One of the American soldiers (bulked up and six foot two) saw Uzi Dayan, Ehud Barak and Amiram Levin (all of them were very short men) and asked them if their physique prevented them from performing their service in the special forces' unit.
«The Sayeret Matkal soldiers should possess three qualities: a keen intellect, a resilient heart and strong legs", — was the answer to the American — «and the closer they are located the better».