Surveillance systems operator (Shlita ve Bakara Yamit)
admin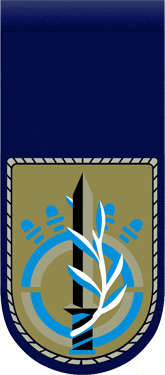 It is a position for women in TZAHAL. Operators monitor Israeli maritime borders, preventing illegal boundary crossings by foreign ships and enemy forces. Women-operators work with surveillance and movement control systems including night-observation systems, security cameras, computers and various communication equipment.

What is more, soldiers in the position of Shlita ve-Bakara Yamit monitor each ship's location within the border, work with combat support, and guiding and coordinating their actions where necessary.

→Operators conduct service on a shift basis (night or day shift) both at open and closed bases.
→The technical training is 11 weeks long and takes place at the naval base in Haifa.
Requirements:
Placement according to the results of preliminary tests (Yom aMea) and a further selection prior to conscription