Air Force Defense Instructor (Mashak itgonenut be Heil havir)
admin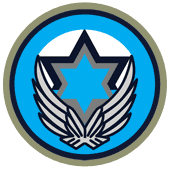 It is a position in TZAHAL. The Air Force Defense Instructor is responsible for the preparation of the base where he conducts his duty, various emergency and combat situations. As part of this training the instructor conducts lessons and stages drills in first aid treatment, and the defense of the base in war time and in case of terror attack, chemical-biological defense, etc.

→The training is 12 weeks long.
→To attain this position, one must pass a special selection and prove his ability to present himself in front of an audience, to work in a team, to show command skills, etc.
Requirements:
Security clearance (Sivug Bithoni)