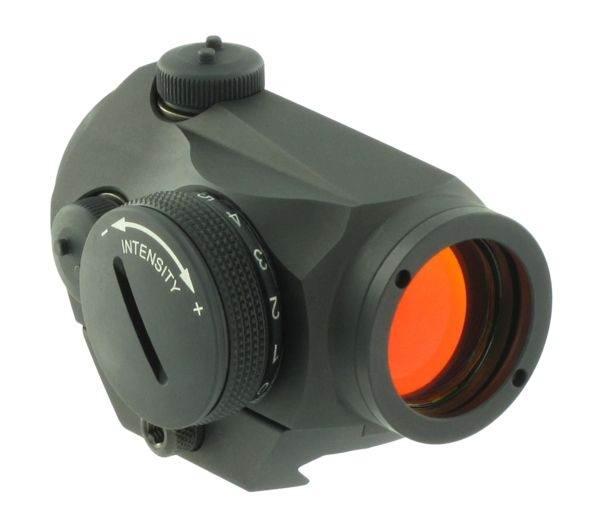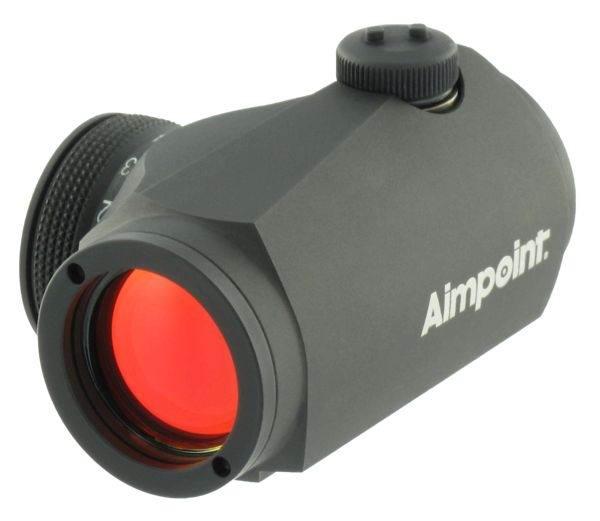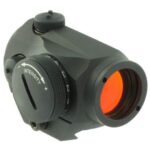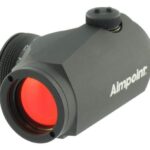 Tactical MICRO-H1 Aimpoint
$848.00
Aimpoint MICRO-H1 Mounting Solution for Weaver/Picatinny
SPECIFICATIONS:
Patent pending mount is keyed to the sight body to absorb recoil
Optical coating: Anti-reflex, all surfaces and multi-layer
Fully waterproof
Warranty 10 years
Made in Sweden
Description
Additional information
Reviews (0)
Q & A
Description
These sights are the lightest red dot sights. Integral Weaver-style base allows easy attachment. ACET technology allows 50,000 hours of operation on one battery. Available in 2 dot sizes (2 and 4 MOA).
12 settings for use in daylight and lowlight conditions
Immersion, static: Submersible to 15 ft, 5 m
Immersion, static: Submersible to 5 m

Technical details:
Dot color: Peak Wavelength: 650 ± 10 nm
Clear aperture: 20 mm
Length sight only: 2,4″
Length std conf: 2,7″
Width: 1,6″
Height sight only: 1,4″
Height std conf: 1,6″
Weight sight only (incl battery): 84 g
Weight std conf: 116 g (4,1 oz) incl lens covers and mount
Adjustment: Range ±1 m at 100 meters (±1 yds at 100 yds) in windage and elevation, 1 click = 13 mm at 100 meters = 10 mm at 80 meters = 1/2 at 100 yds
Temperature range operation: -30°C to 60°C (-20°F to 140°F)
Temperature range storage: -51°C to 71°C (-60°F to 160°F)
Chemical resistance: Withstands occasional contamination of: Hydraulic oil (FSD 8407, Tryckolja 021), Lubricating oil (FSD 8127, Motorolja 5W/30), Lubricating oil (FSD 8220, Smörjfett 220), Lubricating oil (Break Free), Fuels (FSD 8612, Diesel fuel oil), Solvents/cleaning (FSD)
Q & A
There are no questions yet