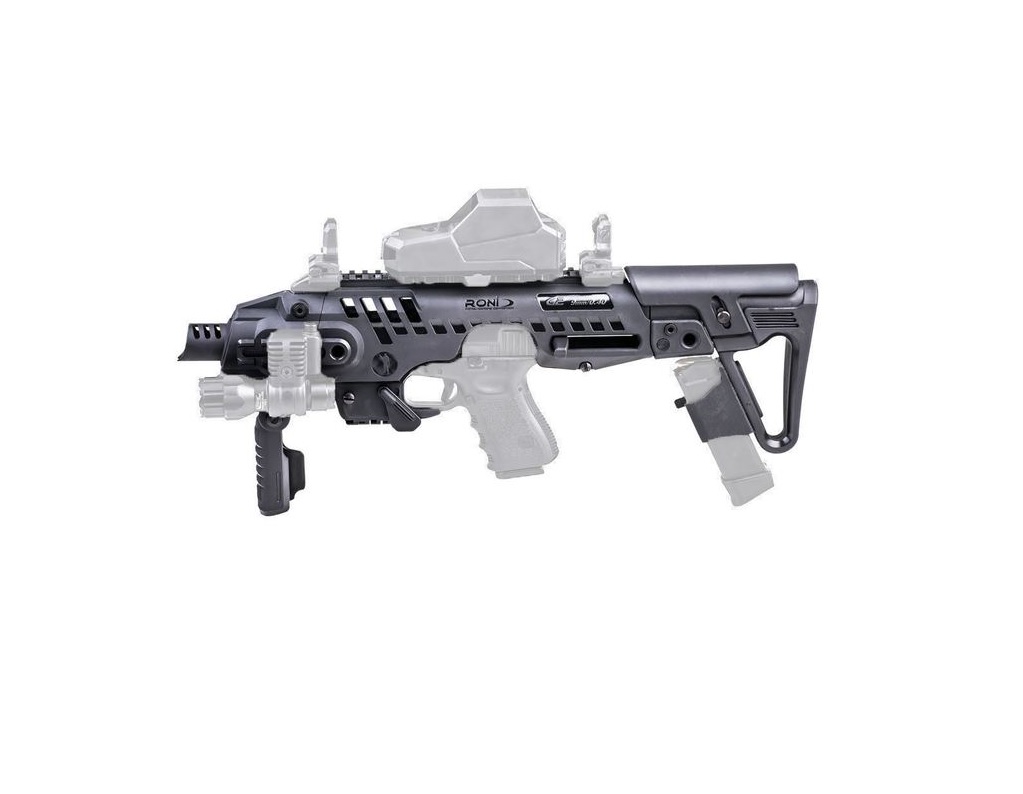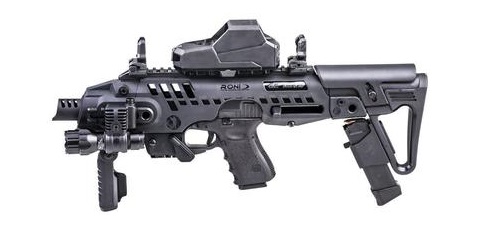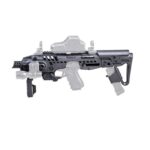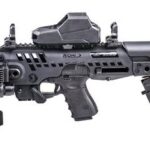 RONI CAA
$583.00
Roni Conversion Kit by CAA Tactical
SPECIFICATIONS:
Lightweight
No pistol disassembly required
Made Of: Poly+Aluminum
Warranty 3 years
Made in Israel
Description
Additional information
Reviews (0)
Q & A
Description
The RONI® Pistol Carbine Conversion is designed to give you a better grip, stability and is a platform for many accessories. It is available to several pistols including Berettas, CZ, Glocks, and more. The RONI gives users with pistols better range, faster sight acquisition, and better accuracy up to 80 yards and beyond. It's equipped with 5 position collapsible stock with adjustable cheekpiece. The RONI® Pistol Carbine Conversion comes with a spare magazine holder on the collapsible stock. The trigger guard on the Pistol Carbine Conversion on many RONI® models, increases safety and has two secure locking pins for assembly.
Features:
Converts your pistol to accurate carbines in 6 seconds with no assembly required
No pistol disassembly required, just place firearm into pistol carbine chassis
Upper flattop rail, allows combinations of sight, magnifier and/or night vision
Three Picatinny rails for additional accessories
Accepts suppressor, up to 35.5mm diameter
Includes a detachable folding forearm grip, rear magazine holder and safety-lever for the trigger's guard
Some pistol models require an integrated rail
Specifications can be slightly different between pistol models
Ambidextrous trigger-guard safety
Ambidextrous, easy and fast charging handle
→ Width: 2.55″
→ Height: 5.5″
→ Length: 18.5″
→Width Max (inch(es)) : 6.5
→Height Max (inch(es)) : 14.0
→Length Max (inch(es)) : 47.0
Fits Glock, Beretta, CZ, Jericho, Sig Sauer and more
Q & A
There are no questions yet