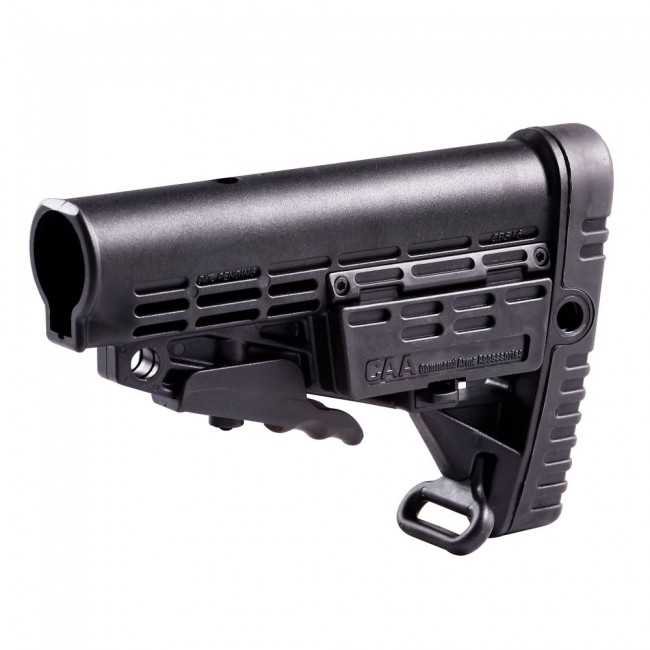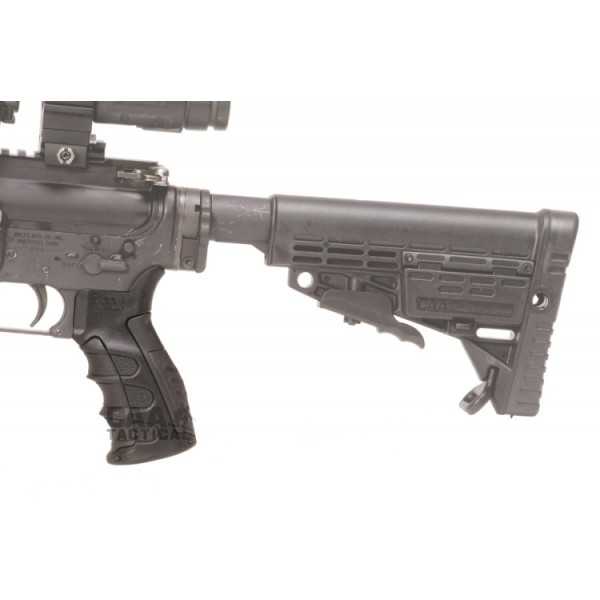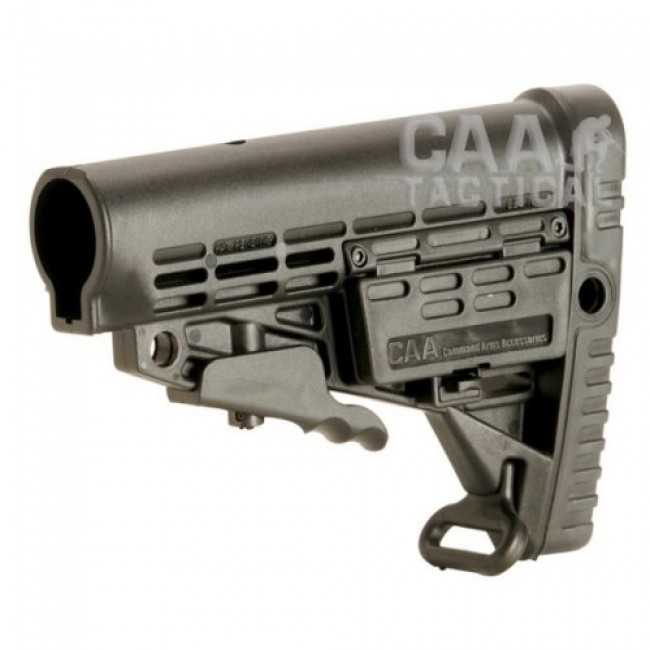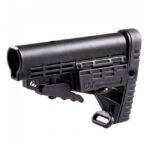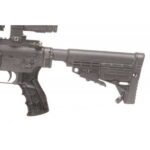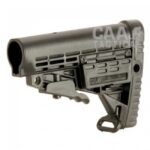 CAA TACTICAL Collapsible AR Buttstock CBS
$77.00
Collapsible AR Buttstock
SPECIFICATIONS:

Suitable to accommodate left and right-handed users with ease
Comfortable cheek weld for any position
Made Of: Polymer
Warranty 10 years
Description
Additional information
Reviews (0)
Q & A
Description
The CBS Collapsible Buttstock is a customizable buttstock for the AR15 & M16. This upgrade gives a strong and flexible firing platform intended for expert shooters. This model is configured with the stability with cheek-adjustment to any position to increase comfort, control storage, and mounting.
Ambidextrous side compartment equipped with a snap tight latch providing a waterproof storage for 4 CR123 batteries
Solid side Picatinny rail allows an additional Adjustable Checkpiece (ACP) or a 12 Gauge Shotgun Shell Holder (SSM)
Non-slippery rubber butt pad with a tapered angle – permits faster shouldering and increased comfort with using body armor
Four ultrasonically welded metal Sling Mounts – Quick mounting points for attachment and release
Available for military standard with tube assembly:

Receiver extension
Recoil buffer and spring
Locking ring
Receiver plate
Technical details:

Weight (grams): 360.0
Width Max (cm) : 4.3
Height Max (cm) : 13.0
Length Max (cm) : 19.0
User-friendly adjustment lever for fast and comfortable length adjustment
Q & A
There are no questions yet