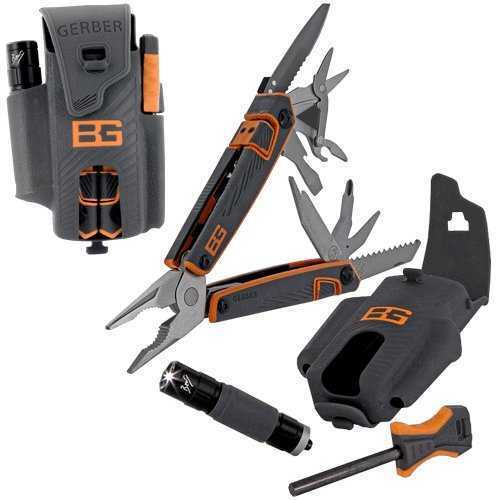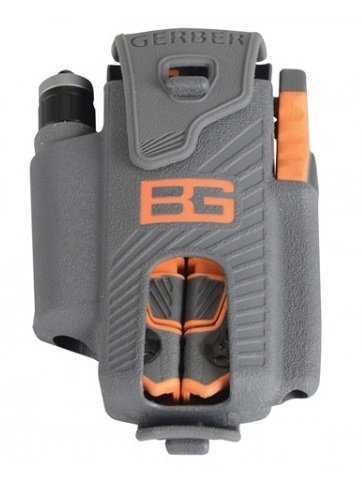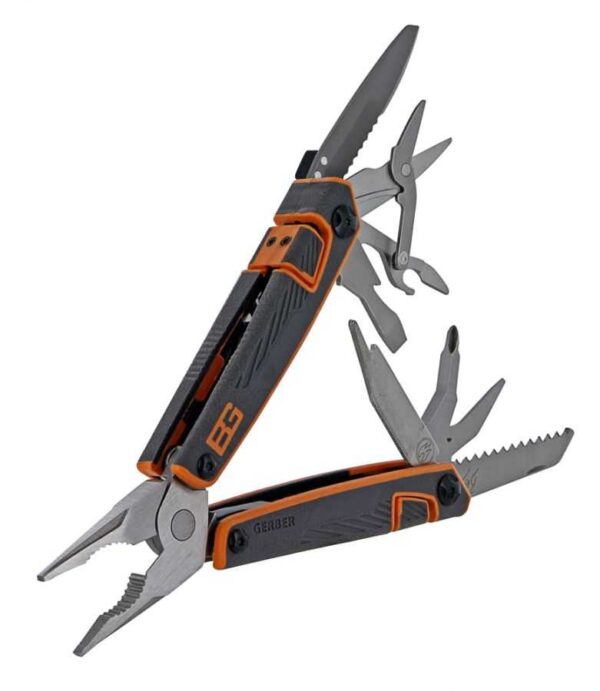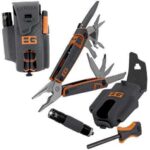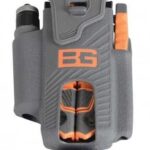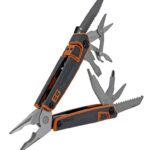 Gerber BG Survival Tool Pack
$161.00
Multi-tool, flashlight and fire starter rod
SPECIFICATIONS:
Bear Grylls Collection
Attaches to Belt / Backpack Strap
Locking Case
Made in USA
Lifetime warranty
Description
Additional information
Description
Gerber designed this multi-tool pack for survival in the most extreme conditions. Sheathed in a locking carrying case that attaches to a belt or backpack strap, it includes a 12 component multi-tool, flashlight and fire starter rod. Every tool in the kit is outfitted with durable rubber handles for easy gripping, even with gloved hands.
All of the multi-tool features are locking – needle nose pliers, wire cutters, wood saw, pierce, scissors, partially serrated blade and more.
12 tools
Needle Nose Pliers
Standard PliersFile
Wire Cutters
Partially Serrated Blade
Wood Saw
Small Flathead Driver
Bottle OpenScissor
Crosshead DriverPierce
Medium Flathead
Flashlight
Firestarter Rod
Priorities of Survival Guide
Bear Grylls ultimate survival pack, including one 12-component multitool, one Tempo flashlight (one AAA battery included), one sheath, one fire starter rod, and one "Priorities of Survival" pocket guide.